Stacking the Shelves
is a weekly Saturday book meme from
Tynga's Reviews,
all about sharing the books you've added to your shelves over the course of the week.
I'm now beginning to reach the impass this week where even I'm starting to get annoyed with myself about how much I complain about how busy I am. I think it's mainly because now, I feel like it's just wasted air that I could rather be using to uncompact my schedule. Don't know if that's happening anytime soon, though. Which is why, of course, I decided to go on a bit of a book impulse binge this week...
Stress gives me acid reflux, and acid reflux makes me stressed. Books are really the only means of fighting it; it's a kind of basic decision to make at this point, really. So, in the scant amounts of free time this week, I purchased the following pain releivers:
Smart Girls Get What They Want by Sarah Strohmeyer
Pushing the Limits by Katie McGarry
Kill Me Softly by Sarah Cross
The One (The Selection) by Kiera Cass - FINISHED
Cruel Beauty by Rosamund Hodge - CURRENTLY READING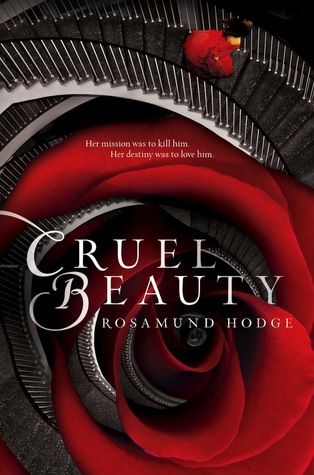 Clearly the path to heaven is paved with fairy tale adaptations. Also, I figured I'd put in those last two addendums for a little more clarity about how I'm really only a danger to myself, in terms of stress. And yes, the fact that the cover layout couldn't all fit neatly on one line DID give me more of it.
What are you stacking your shelves with this week?