They're the ladies who raised us... which means that our current predelection to pick up anything with a pretty cover and a thick spine was probably all their fault. Time to thank the women in our life by repaying their kindness with a couple new reads, and maybe a few other things, as well!

However, no two Moms are alike... how are you supposed to tell what gifts she'd appreciate most? Here, for your benefit, I have assembled a sort of Fearless Female Field Guide, in celebration of Mother's Day!
For the City Mom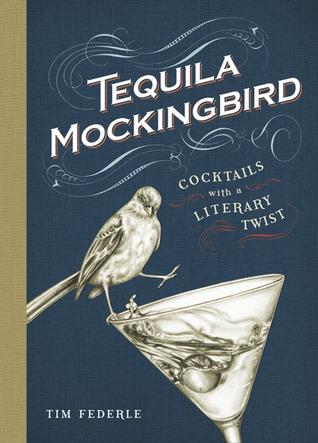 Spotted in the wilds of the Downtown area sporting black flats and a carefully-propped straw fedora, wheeling her baby around town in the Ferrari of strollers with the latest issue of Vanity Fair peeking out of her sleek leather tote, the City Mom is a force to be reckoned with at the checkout lines of Whole Foods and Mommy-and-Me Yoga classes alike. This metropolis mama always knows what everyone's talking about... so why not get her a Mother's Day gift that will set everyone else's tongues wagging?
Birchbox Beauty Box Subscription
Paris: the Novel by Edward Rutherfurd
Tequila Mockingbird: Cocktails with a Literary Twist Cookbook
This ultra-modern mama might just love a couple new products to update her daily regimen and a chic update on an old mother's day classic, especially when paired with a glittering novel dedicated to the City of Lights and a sassy way to glam up old cocktail classics.


For the Momaholic
How does she do it all? Between working a stellar job from 9 to 5, running errands before picking the kids up from the bus stop, getting the kids to piano lessons and art classes in equal measure, and always acting the perfect hostess, the fearless team captain, and the mama bear, when she needs to be, Momaholic is equally adept at running the household and running in heels. A superwoman who always knows what you need before you even need it, Momaholic deserves a second to lay back and soak up the fruits of her labor.
LUSH Bath Bombs
Seating Arrangements by Maggie Shipstead
Delicious! by Ruth Reichl
Help mommy dearest unwind with some luscious bath bombs, or a unique, self-made way to bring the outdoors inside, as well as a bookish escape to East Coast elitest society or a new set of memoirs from Gourmet's favorite female.


For the Soccer Mom
The quintessential mom-on-the-move, this mother is commonly found on the sidelines of soccer meets, the waiting rooms of ballet dance classes, and the bundle-pack snack food sections of Costco. Commonly identified by the "My Kid is an Honor Student" bumper sticker proudly sported on the back window of her SUV, and the chic athletic gear that she feels looks best paired with a baseball hat repping her kids' school, Soccer Mom is a women who has always worked to support the whole team... which means that she definitely deserves a MVP nod this Mother's Day.
Lulu Lemon Headbands
Dark Places by Gillian Flynn
It's All Good: Delicious, Easy Recipes That Will Make You Look Good and Feel Great by Gwenyth Paltrow
Sporty moms will love a high end headband and a homemade blanket of team memories, especially when cuddling up after the big game with a thriller that will get her heart pumping, too, or a cookbook full of healthy, family-friendly basics.


For the Mommy Blogger
The sort of second-cousin to the City Mom and the Momaholic, this ultra-classy harbinger of good taste and telling it like it is knows her way around a good Wordpress layout. A fan of DIY arts and crafts and a good sass session, the modern-day Mommy Blogger always keeps her iPhone handy, her earrings out of baby's reach, and her Instagram suitably populated with pics of you, your breakfast, your dinner, and everything in between. Still, at the end of the day, you know she loves you more than all the pins on Pinterest.
Yankee Candle Scented Candles
Smitten Kitchen Cookbook
Let's Pretend this Never Happened: A Mostly True Memoir by Jenny Lawson

This hip mama will love writing posts to the scent of a new candle and toting her iPad easily to the next new adventure in a bag all her own, just as much as a cookbook from one of the web's fave foodies and a funny book of memories from a well-known blogging personality.


For the Seattle Mama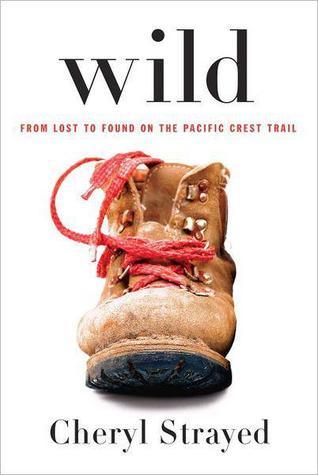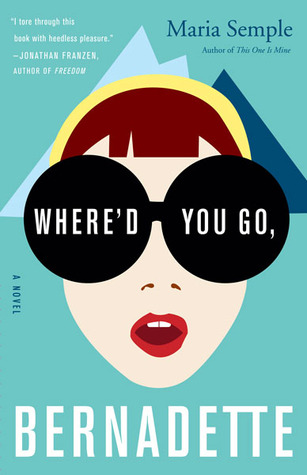 Nothing compares to the general awesomeness of the PNW, and if you ask completely-objective, entirely-unbiased lil' old me, the tech mecca and hipster paradise that is the glimmering focal point of Washington state has got to be one of the MOST awesome... which is why you should take a good look at the women who built it! To the ladies who get up early to feed their backyard chickens, to the blue-tarp campers whose summer revolves around Rainier, the Seattle Mommy wears many shoes: the fast-track sneaker, the ever-useful rainboot, and the power-player high heel, to name a few.... but today, she deserves to kick up her feet!
Julep Nail Polish
Wild by Cheryl Strayed
Where'd You Go, Bernadette by Maria Semple

Mama will love a bright new shade from the Seattle-based nail care brand, especially when paired nicely with a new way to sip her favorite blend. A memoir of a trek among some of the PNW's most beautiful, and a snarky new best-seller set in the Emerald City go great with her morning cup of coffee.
What are you getting your Mom this Mother's Day?