You know what sucks? (If your answer was "a vampire," consolation points for seasonal appropriateness, but no.)
Not being able to buy books during the Fall
, is what my answer is. That's right, my 2015 Resolution is still holding strong - by God knows what means at this point - and it is only getting more and more difficult as we draw more towards the end of the year.
And all of these absolutely gorgeous and alluring Fall releases have NOT been helping me out any.
So - because this is my corner of the Internet, and
my birthday is coming up in the next couple of days
, and who knows? maybe this will be a good enough sign to whoever I know actually reads this thing that I REALLY need new material - here are
five books
that, if I could just somehow manage to get my hands on, might help me make it through the year in one piece!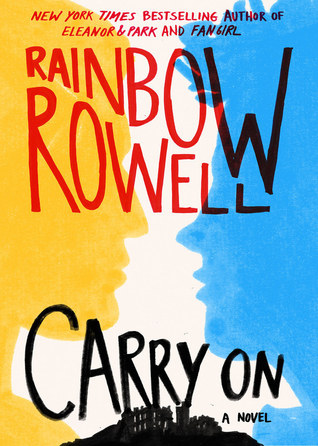 Carry On, Rainbow Rowell
The not-sequel to Rowell's best-selling
Fangirl
,
Carry On
is the epic fantasy fanfiction her character Cath produces while working through the trials and tribulations of her first year of college. Following the lives of star-crossed Simon Snow, and serial frenemy, the vampire Baz, as they attend a prestigious school of magic,
Carry On
is basically the real life version of what every fangirl worth her word count wishes she could do: make her OTP canon.
I've been sold on this one since I first even heard it announced, and saw the fan art on the inside covers of the special edition of
Fangirl.
I need this like I need my left arm, and I need both of my sisters to read it immediately after I'm done, too!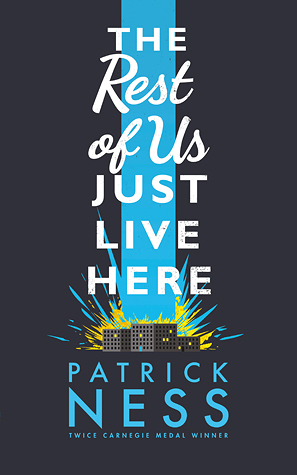 The Rest of Us Just Live Here, Patrick Ness
I've had more than one English teacher in my life tell me that relating to characters stands in the way of objectively analyzing them, so while I might not be able to critique
TRoUJLH,
I know for a fact that I'll enjoy it.
When you go to a school that has a serious apocalypse-of-the-week problem, staying alive in gym class is basically on par with staying alive in general. But what if you aren't the Chosen One? What if you're just a normal, trying to stay out of an impossible situation?
Basically, this book was written for all the Xanders of the world, just like me... we love our Buffys, but damn, guys. Take a break.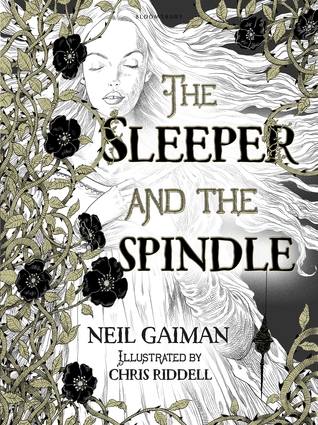 The Sleeper and the Spindle, Neil Gaiman and Chris Riddell
Realistically, there could be about 3 or 4 more graphic novels on this list, but there are only two that are making me get the most chronic, serious case of the grabby-hands right now, and this is the first one.
The Sleeper and the Spindle
is a reinvented retelling of the classic "Snow White" and "Sleeping Beauty" stories, with a twist, told by one of modern fiction's favorite storytellers, and an equally accomplished illustrator.
I mean, come on. Fairy tales? And they use metallic ink throughout the black-and-white illustrations? How could you NOT.
Slaughterhouse 90210, Maris Kreizman
Billed as "the perfect book for anyone with a Netflix account and a library card" - that's me, that's me! -
Slaughterhouse 90210
matches literary themes and signature lines with some of pop culture's memorable moments.
This book is actually the offspring of popular blog
Slaughterhouse 90210
, which I personally think is like if
Humans of New York
was made up of TV screencaps and bookish quotes. It's really great.
Step Aside, Pops!, Kate Beaton
And the second "graphic novel" I have on this list isn't actually a graphic novel at all, but instead, a collection of some of the irreverently hilarious Kate Beaton's ahistorical takes feminism, fantasy, heroes, and most importantly, Heathcliff, with her comic series, Hark, A Vagrant!. (
Part One
,
Part Two
, and
Part Three
, of why I originally fell in love with
H,aV
.)
I'd actually love her original
Hark, a Vagrant,
collection, too, come to think of it... I mean, if anyone's offering.
What books have you been lusting over recently? What books would you ask for your birthday?
Let me know, in the comments below!