While school is picking up in sheer volume of assigned material, and my planner finds itself jammed to the spiral binding everyday with new tasks and to-dos,
I'm finding less and less time for pleasure reading
(which makes the copy of
A Court of Thorns and Roses
, by S.J. Maas, sitting on my bedside table, a very special kind of torture).
Still, after taking a cursory glance at my Goodreads Reading Challenge for 2015 - on track, for now! -
I realized there were a lot of books that I read towards the end of the summer, that never got a write up on the blog!
Usually, I'd go more in-depth with my reviews, but because I've already read them some time ago, I feel like it would be better just to gloss over them a little bit, and move on from there. Hopefully soon enough, I'll have plenty of new reviews to post!
Key word being "hopefully."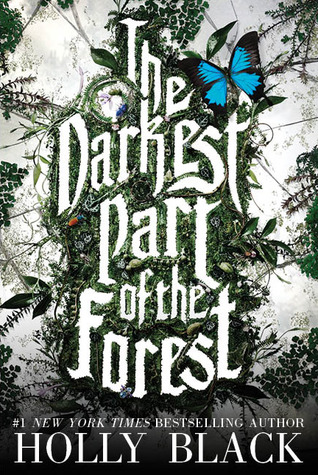 The Darkest Part of the Forest, by Holly Black
One of my managers at my work happens to be a voracious YA fan, just like me, and it's pretty stinking perfect that we managed to find each other like this. She was
the one who lent me Red Queen
, and currently, I've lent her my copy of
The Wrath and the Dawn
, in exchange for the previously mentioned
ACoTaR
copy. She convinced me to read this book, too!
It
reminded me a little of Wildwood,
but in choice of topic and setting, mostly: Holly Black leans more dark and gritty, and a lot less whimsical. Sure, it was still sarcastic and funny, but
TDPotF
brought more of the creepiness and high stakes that I love, and reminded me maybe more of
The Various
than your typical contemporary-set fairy story. In fact, the book hearkened back to some of the middle grade material I had grown up on, and gave me quite a bit of a
Spiderwick
vibe... until I realized that, duh, Holly Black was one of the authors of
The Spiderwick Chronicles
!
All in all, tremendous world-building, and a fun and fast-paced story, with just enough danger and suspense thrown in to keep the reader on their toes. Plus, bonus points for LGBT representation and diversity in a YA novel, and who doesn't like a
little
bit of romance, just for good measure?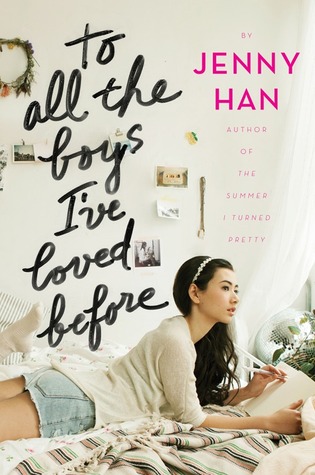 To All the Boys I've Loved Before, by Jenny Han
I'm going to start out this summary of a much-hyped, very popular contemporary novel with the disclaimer that I don't read contemporary. It's kind of a miracle to get me to that section of the library in the first place. And yet, I made it there for this book.
It's because
Jenny Han was one of the authors of the Burn for Burn series,
which I immensely enjoyed. And it honestly had nothing to do with the plot summary, or any of the recommendations of my peers... it was the cover. The cover was SO pretty, and the author name was enough to suck me in past the promise pink-lined world of contemporary teen romances.
I didn't like this book, but I tried really hard to, and I finished the whole thing, and even got halfway into it's sequel before I DNF'd. The actions of the main characters just weren't realistic at all, and the idyllic teen utopia they lived in was too much of an emotional disconnect for me to overcome. There's just no way I could keep reading it and find it was a believable world, because everything about it was at least a little contrived and cliche.
Still, if I saw another Jenny Han title one of these days, I'd probably pick it up.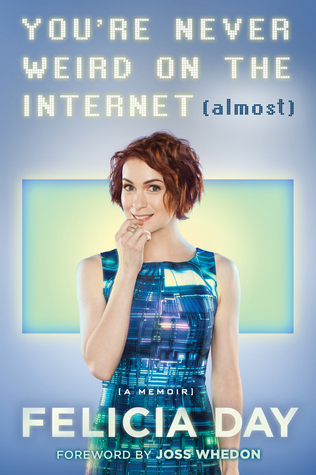 You're Never Weird on the Internet, by Felicia Day
My little nerd heart fluttered in my chest the day I found out Felicia Day was releasing an autobiography. I've been a huge fan of her work since I first saw
Dr. Horrible's Sing Along Blog
, and then died again when I watched all of
The Guild
in one week (
yay, Finals
). I knew I'd be crazy in love with this book before I ever even read a blurb or excerpt, and was crushed when I saw that it
wouldn't be released until after my Blog Birthday
, so I couldn't buy it myself. Luckily, my Dad's as big of a nerd as I am, and he not only bought a copy the day it came out, but let me read it first, too.
And I was not disappointed. I knew it would be crazy wonderful, but had no idea how crazy relatable it would be, too! As it turns out, yes, Felicia is prodigious at basically everything, and is way too smart for me in a whole lot of ways, but she also is a ball of anxiety, a serial procrastinator, a self-doubter, and more. We even have the same dream superpower (being able to speak every language), and an affinity for the song "One Night in Bangkok."
Basically, this book was my grown-up, geeky version of a
Tiger Beat
interview, and I was very content to read about the life of one of my fave celeb girl heroes.
So, while these titles haven't been read really recently, they're obviously still pretty fresh on my brain. What have you been reading? Let me know, in the comments below!