Now the holiday countdown has truly started up in earnest: in just a week from yesterday, Christmas morning will arrive, hopefully with a triumphant armful of presents to go along with it. Whether you've been naughty or nice this year, chances are, you're hoping to find a particular book or two underneath that tree of yours... and you're definitely not alone!
Whether you're looking to ring in the new year cuddled up with a thick fantasy, slim contemporary, poetry anthology, or anything in between, everyone's got a special title they're excited to snuggle with for the rest of Winter Break.
Here are
the Top Ten books I hope Santa brings me this year!

books I asked Santa for already
When it comes to which titles I specifically begged the Big Guy to shimmy down the chimney with this holiday, these are the books that made my Christmas list.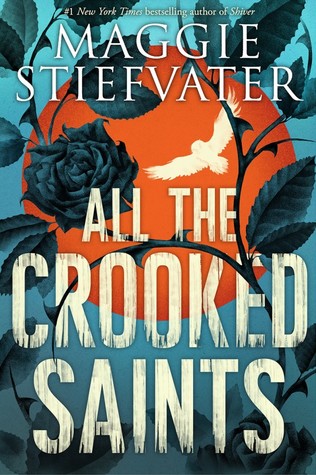 Manhattan Beach, Jennifer Egan
Favorite author? Check. New release? Check. Period piece with timelines in the Great Depression and WWII? Super check. If this book checked any more boxes for me, it wouldn't just have a place of prominence on my Christmas list... I'd make it the star on top of the tree!
A Natural History of Dragons (The Memoirs of Lady Trent #1), Marie Brennan
A recommendation from a friend, with a gorgeous cover, and a heavy double-dose of fantasy and the Victorian Age? And dragons? How could anyone say no?
The Romanovs: 1613-1918, Simon Sebag Montefiore
If this title looks familiar to you, it's because I also listed it in my shoutout to Santa last year! This gorgeous cover has been catching my eye for over a year, and its contents wouldn't just fill out my love of European dynasties, but the aesthetic focus of my bookshelves.
All the Crooked Saints, Maggie Stiefvater
Another new release from another favorite author, but this time, the focus is YA contemporary fantasy. As this would be my first foray into the further works of Stiefvater, beyond the Raven Cycle and her exceptional Twitter, I'm incredibly excited to get my hands on a copy.
maybe someone else is listening, too...
Gee, if only someone besides Ol' Saint Nick was reading this blog right now. If only I had a dedicated parent with a penchant for blog-reading, who might be open to a little suggestion or two...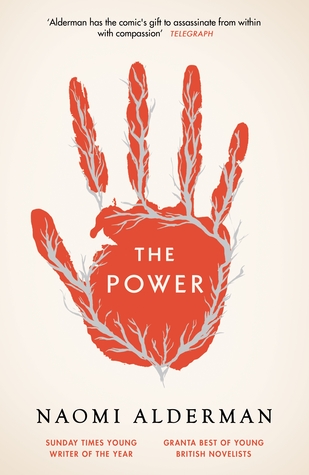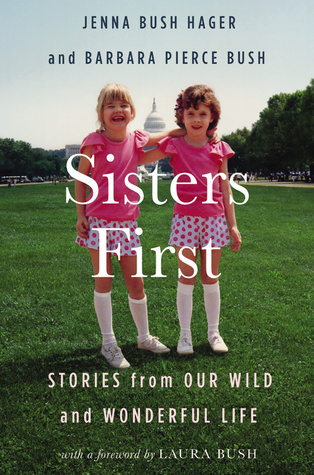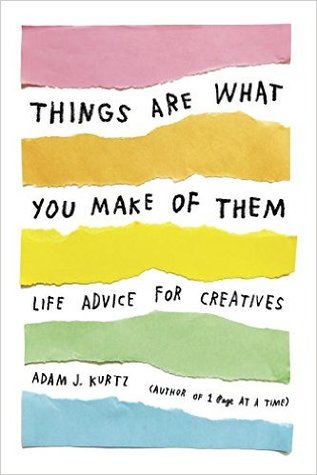 The Power, Naomi Alderman
One of the most hyped books from a year where Merriam Webster's "Word of 2017" was "feminism," this contemporary science fiction exploration as to what would happen if teenage girls were suddenly gifted with superhuman power, and what that ensuing effects on that world would look like, definitely has my attention.
Sisters First: Stories from Our Wild and Wonderful Life, Jenna Bush Hager and Barbara Pierce Bush
If the Office of the President of the United States is the closest thing Americans have to a monarchy, then First Daughters almost become our princesses. This account by the Bush twins, on what their childhood in Washington D.C. was like, is sure to entertain, as well as give greater background to life in the White House.
Things are What You Make of Them: Life Advice for Creatives, Adam J. Kurtz
I've been a longtime fan of Kurtz' artwork on various corners of the Internet, but it was really only recently that I learned he also published books! This recent publication is not only uplifting and inspirational, but covered in color and his signature handwriting style, and I wouldn't dream of starting the new year without it.
Every Heart a Doorway (Wayward Children #1), Seanan McGuire
No one goes to Narnia, Hogwarts, Wonderland, or the like, and comes back the same person. This 2016 release follows when the children who embark on these wondrous adventures are forced to re-acclimate to the real world, and the lengths they're willing to go through to get back.

does Mr. Claus know how to pre-order?
Unfortunately, not all the titles I'm making grabby hands at are available right now... in fact, some of them are going to require a little more patience. But if Mrs. Claus has an Amazon account...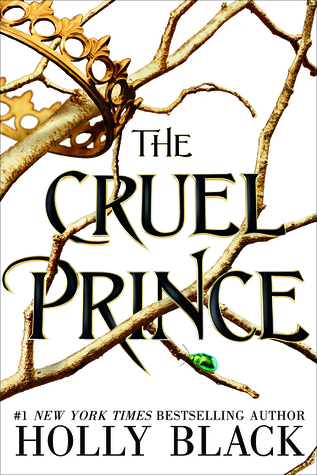 The Financial Diet: A Total Beginner's Guide to Getting Good with Money, Chelsea Fagan and Lauren Ver Hage
Due for publication on January 2nd, this chic compendium of a multitude of adulting challenges comes courtesy of one of my favorite twenty-something bloggers, Chelsea Fagan, and the ladies of the Financial Diet blog!
The Cruel Prince (The Folk of the Air #1), Holly Black
Also a January 2nd release in the new year, one of my favorite YA fantasy authors releases what is sure to be yet another hit. I've been clamoring for new material since I fell in love with The Darkest Part of the Forest, and I'm hoping that this title will fill the void.
What's in your Top Ten? Let me know, in the comments below!